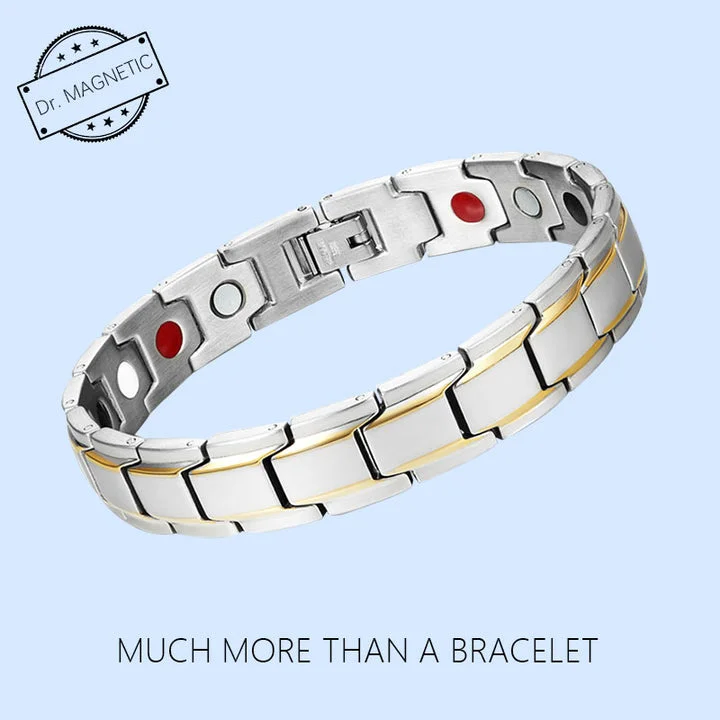 Worried about the size? Get the adjustable tool to
* Add more links to make it longer
* Remove extra links to make it shorter
Why We Carry Out These For FREE?
As the coronavirus spreads across the world, many people are on the brink of collapse from helpless and hopeless. We believe that magnetic therapy is a complementary, non-invasive, natural therapy that has few side effects to help those people to keep healthier. It fits comfortably within the category of alternative medicine alongside acupuncture, homeopathy and even hypnotherapy. Therefore we works with one of the world's leading developers and suppliers of magnets and has done so for over 20 years to develop and product the magnetic items like bracelet, rings, and necklace as well as the energy stones and crystal products to the people who need them eagerly.
In 2021, the strength of feeling encouraged by millions of customers gives us the idea to carry out this FREE PROJECT to help those impoverished people who suffer from pain, stress and insomnia. We hope the people we help can get healthier and inner peace from these exquisite and warm gifts.
Virus divides us, but it brings us together even more closely and make us stronger!
EXTRA STRONG high powered 3500 Gauss Magnets helping to relieve the symptoms of arthritis and carpal tunnel. These are the strongest magnets available, much stronger then any other magnetic products on the market!
​Are you experiencing any of the following issues?
Joint Pain, carpal tunnel, tennis elbow, tendonitis, repetitive strain injury (RSI)
Pain and inflammation in the knees, shoulders, arms, wrist or hands.
Poor circulation associated with diabetes; cold hands and feet.
Difficulty sleeping, anxiety, migraine headaches, fatigue, or stress
   Helps Your Body To Help Itself!
Magnetic therapy has been used for years to help reduce inflammation, alleviate pain, and improve blood circulation.
It is also used to reduce stress & anxiety, improve sleep, and enhance overall well being.
Dr Magnetic Bracelet DRM01 for Men
Easy to adjust length by yourself →→ Size-adjusting Instruction
(with a optional small adjustable tool)
2 optional links : 2 x 0.98"
__________________________________________
Type:                   Negative Ion
                             Germanium
                             Far infrared
                             Neodynium Magnets
__________________________________________
Gauss:                 3500GS
__________________________________________
Ions:                    1500 Ions
__________________________________________
Material:             316L Stainless Steel
__________________________________________
Plating:                IPG Silver & Gold Plating
                              Highly Polished
__________________________________________
Length:                  21.5cm/8.46"
Width:                   0.47" 
Thickness:             0.12"
__________________________________________
Weight:                 1.51oz
__________________________________________
Optional gift box (ideal gift)
Please note:
Do not use magnetic therapy if you have a pacemaker, defibrillator, or any other implanted electro-medical device, or if you are pregnant