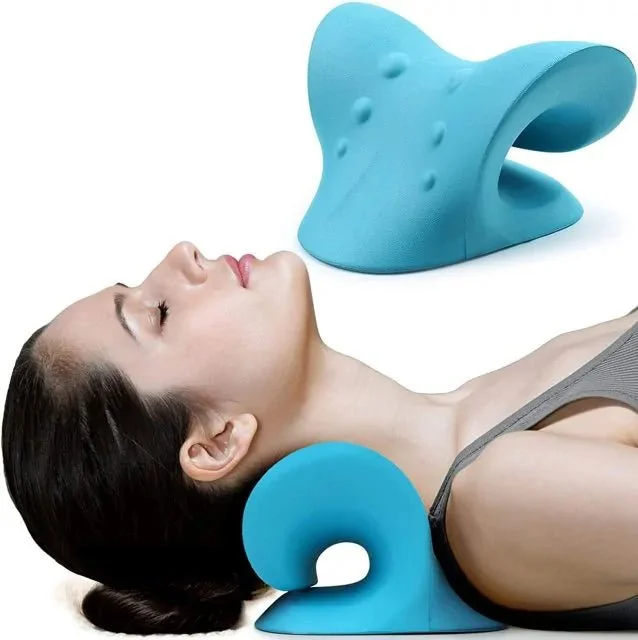 Tired of suffering from disorder, neck, shoulder, or low back pain? We have a solution for you, in just 10 simple minutes per day, you could start to live pain free!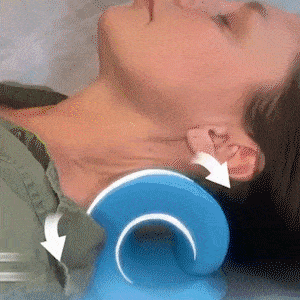 By restoring proper cervical curvature of the spine, and decreasing inflammation in the spine and shoulders, you are able relieve joint pain associated with disorder.
By using our cervical neck pillow for just 10 minutes per day, you will easily achieve relief from headaches and migraines, by relieving tension at the base of your skull.
Our cervical neck pillow is the perfect fit for any spine. With 6 massage nodes on the cervical neck pillow, it aligns perfectly with any spine to provide a soothing massage along multiple pressure points.
Why Our Cervical Neck Pillow Is So Effective?

Unique shape
The natural C curve of the pillow aligns perfectly with the natural curve of any spine. Use Concave or Convex for the perfect stretch.

8 million micro air balls
Tiny bubbles "obediently" and without any noise follow every motion of your head, constantly supporting the neck and providing the right spine alignment.

Extremely hygienic
Neck Pillow is machine washable! It's ideal for delicate skin because washing the entire pillow prevents collecting dust and sweat and developing bacterias and allergens.

Soft & super-breathable fabric
The pillow doesn't get hot as the air balls do not absorb water or sweat. Durable and lightweight foam.
Highly Recommended If You Suffer:
✅Chronic Neck Pain
✅Tension Headaches
✅Poor Posture
✅Degenerative Disc Disease
✅Neck Strain
✅Cervical Spondylosis
✅Pinched Nerve
✅TMJ Disorder
Thousands Of Happy Customers
⭐⭐⭐⭐⭐
Package Includes:
1* Neck Massage Pillow
Click on "ADD TO CART" to get yours now!