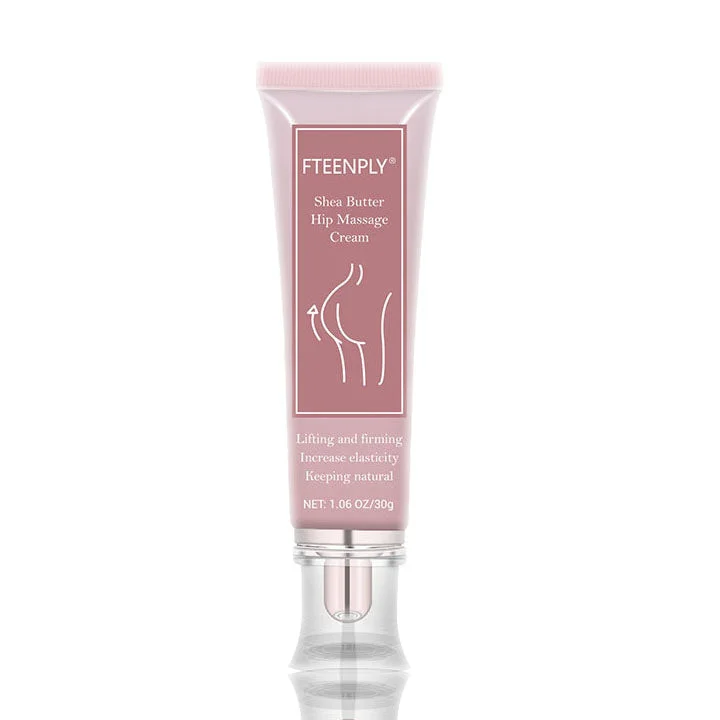 Let's take a look at what our happy and satisfied customers are saying:
"I'm very pleased with this product and I'll buy it again and again. Plus it absorbs really well on the skin and it doesn't leave residue. My backside is firm and toned. I have been using this product for over a month, and I definitely see the change. It is lifted, firm, and all of the fat has been bypassing my tummy and thighs, and going straight to my bottom. I love this product and will use it for the rest of my life!!"
Alisha Svenson, 24, Miami, Florida
"This cream actually does work. It may not work on others and it works wonders for most. I use it twice a day as recommended. Some squats and cream will show you results. I love it and I've recommended family and friends to try. I was curious so I bought it to see if my booty made a difference. It helped with my cellulite and made my buns a lot smoother. Two months of use and my booty got a lift and firm appearance.Definitely will keep buying."
Olivia Benson, 32, Danville, Kentucky

How does Butt Massage work?
Your buttocks are a combination of fat and muscle. The butt's gluteal muscles, collectively among the largest in the body, are necessary for stability, movement, and posture. In short, they're very important.
A butt massage is meant to stretch and push the glute muscles. This can boost circulation, improve range of motion, and increase muscle stability.
Butt Massage Benefits:
Better range of movement in your lower half

Pain relief

Increased circulation

Faster muscle recovery

Fun and sensual activity for couples
The Key Natural Ingredient For Butt Lifting:
1.Shea Butter
To begin with it is important to know that She Butter has been used as a cosmetic ingredient for centuries. It has a high concentration of vitamin and fatty acid. It triggers cytokines and other inflammatory cells to slow their production. It helps to minimize irritation caused by environmental tactics as well as inflammatory skin conditions thereby making your aim to achieve a buttock enlargement.
That's why we created BootyBooty Shea Butter Massage Cream:
It effectively lifts flabby and saggy skin from your behind without surgical treatments in the most affordable way. It also penetrates deeply into your skin and helps your buttocks regain elasticity and fullness with consistent use which increases the size of it. This BootyBooty Shea Butter Massage Cream is easy and safely formulated to give your buttocks a hassle free and easy to use lifting cream. It is 100% naturally extracted from plants and is very effective
What makes the BootyBooty Shea Butter Massage Cream effective?
Stimulates butt muscles

Eliminates Saggy hips 

Plumps and contours buttocks

Anti-cellulite and anti-wrinkle solution

Absolute butt and hip booster

Ameliorate skin's elasticity

Fast effective results
Come and see Patricia's buttocks transformation and see how she was able to achieve it:
Week 1
I didn't believe it at first, but after seeing my butt transform in a matter of weeks, I knew this would be a hit! I am very happy to have found this product.I used to have a small butt but as days passed, I could notice some inches were added to its size.
Week 8
I am very amazed at how much my butt has grown. I have been using it day and night and my bum has become rounder and firmer now! My friends complimented me when I met them at the gym as they thought my clothes were too tight for my butt!
Week 12
I've gained so much confidence in my new body that I decided to recommend this to my friends who wanted to gain much for their bums! I can no longer see traces of a flat saggy bum! They're practically perfect and I'm super happy about it!
Patricia Hudson, 27, New Orleans, Louisiana

How To Use
Thoroughly wash and dry your bottocks and thighs.

Apply an ample amount of cream onto your hand.

Massage the cream upward from your high  to your buttocks ten times. 

After that, massage the cream downwards ten times. 

Grab your thighs, press the skin, and pull it upwards to prevent skin sagging.

Use regularly for fast results
Specifications:
Ingredients: Ginger, 

Angelica Sinensis, Panax Ginseng, Chamomile
Package includes:
 BootyBooty Shea Butter Massage Cream 

x 1
Product Inclusion:
For each pieces of our product purchased, we donate a portion of our profit to support the Cruelty Free International organization, which helps to promote the protection of animals and end animal cruelty around the globe.  By purchasing our product, you are supporting our cause to provide a more animal-friendly beauty culture. Don't hesitate to contribute to corporate your passion for beauty and animal today.