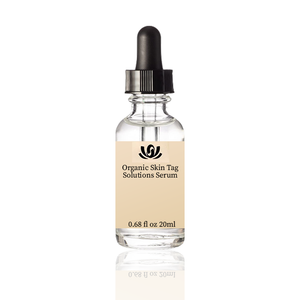 TRY THEM AND WRITE:
"My skin is extremely sensitive to the sun. Brown spots have been bothering me since I was 11 years old. Got tired! That's why I wanted to try this product. I used the serum for 7 days. I was a little worried at first, because my scars got even darker. But then they peeled off and disappeared! I hope it works for everyone as effectively. For sure, I will continue to buy him!"
The secret is hidden in the two (2) main ingredients of the composition:
Indian Gooseberry
According to dermatologists, Indian gooseberry extract is an excellent source of vitamin C and other antioxidant compounds. It inhibits melanin (pigment), blocking skin pigmentation, just like hydroquinone, but without the same risks and side effects. Also, according to studies it fights bacterial growth, helps heal wounds and promotes collagen production.
Kombucha
Kombucha improves the quality of your skin, thanks to its probiotic-filled, antioxidant composition. Brightens and evens skin tone in two (2) ways. First, the anti-inflammatory action of the ingredients of the elixir prevents the creation of scars and marks in case of skin irritation, acne and/or eczema. It also contains a compound that boosts collagen production, creating new skin cells very quickly, without pigments.
KEY FEATURES OF TERMS:
It is a professional treatment, which dissolves unwanted spots in a short period of time, leaving the skin hydrated, clean and flawless.
They do not leave marks, since the olives fall off and the spots disappear in a natural way.
They are hypoallergenic and safe to use on all skin types.

There is no risk of bleeding, irritation, burning or any other side effect.
They work effectively by eliminating spots, olives, moles, ants and many other marks and bumps on the face and body.
STANDARDS:
Ingredients: Indian Gooseberry, Kombucha, Sofora, Cedar, Safflower, Honeysuckle, Menthol
Quantity: 20ml/ Piece
PACKAGE INCLUDES:
1 x 2 Herbal Serums to Fight Spots, Discolorations & Skin Bumps
✅ SHIPPING & RETURN COSTS COMPLETELY FREE
✅ DELIVERY IN 3-5 WORKING DAYS